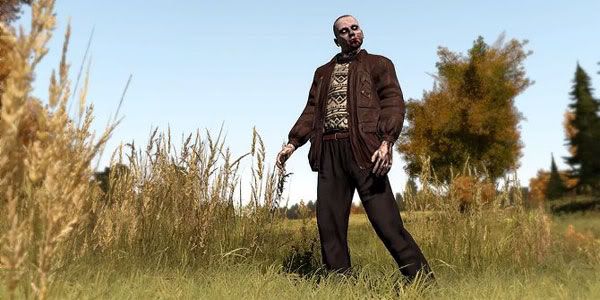 That's right, even in the face of the zombie apocalypse, bandits and gas from all the beans they've been eating (he who farts in church sits in their own pew), survivors in Chernogorsk will be holding services this Sunday, July 29th.
This seems like a horrible idea.
If you aren't familiar with the Arma II mod that has shifted the landscape of PC gaming – you should get familiar – and when you are familiar, you will realize these church-goers will more than likely be slaughtered by heavily armed player-killers, zombies or a frightened newb with a Makarov. Or all of the above. Then again, maybe Sunday's church services will have their own private security force? Who knows?! All I can say is that I will definitely be crouched in the forest overlooking Electro, binoculars out and ears open. What the hell is going to happen?
Could this all be a trap?
EGM MEDIA, LLC
8840 Wilshire Blvd.,
Third Floor,
Beverly Hills, CA 90211
© 2015 EGM Media LLC. All rights reserved. Trademarks belong to their respective owners.
Website Interface © 2012 EGM Digital Media, LLC.