Welcome to the weekly series of Gaming on a Budget. While video game prices are on the rise, there are plenty of great games, great deals, and great steals for those who don't mind playing games after they have been out for a while. My objective in this article is not necessarily to review games, but introduce you to lesser known games, websites, and deals that may be hard to find. I help you get through the week with upcoming weekend sales, free play weekends, and a recap of games you should always have ready to play.

FREE TO PLAY- League of Legends-This online battle arena inspired by the Defense of the Ancients map for Warcraft III was released back in October of 2009, and is one of the biggest competitive OBA's out there (compared to DotA 2 and Heroes of Newerth.) This includes over $5,000,000 payouts between organizers and competitors for Riot's Season 2 qualifiers and championships. A large learning curve is required for this game, but at the price of free, why not give it a shot? Sign up and kick some ass at their website today!
FRANCHISE DEAL- NO FRANCHISE DEAL THIS WEEK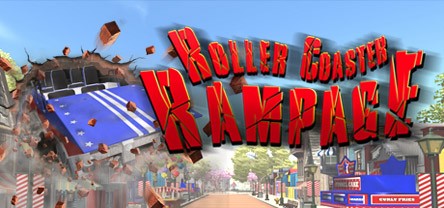 INDIE SPOTLIGHT- Roller Coaster Rampage- This is not for those who are fans of Roller Coaster Tycoon, this is for the casual gamer always looking for a competitive challenge. The objective of the game is to build roller coasters to perform the best tricks, destroy the environment, collect gems, and gain first place on the leaderboards. The on-the-fly building/demolishing allows for a gamer to do things never imagined in a theme park! This is one you have to see for yourself, and you can see it, only on Steam!

KEN'S SPOTLIGHT- Borderlands 2- Yes, this game is $60, but I'm here to help you save money. What you need is some friends, who are reliable, and willing to pay. Steam is presently running a deal to sell Borderlands 2 at $45/person if you purchase the four pack. One person has to pay for all four and gift them to friends, but obviously this is a pretty good deal to get what potentially the GOTY is for 2012 for 25% off. The game sells itself, different classes, four player co-op, a insurmountable number of weapons and creeps, this game has it all for those already bored of hacking/slashing. Grab it for this price, only on Steam .
Thank you for stopping by this week, as I appreciate each and every reader. You can follow me on Twitter if you would like at @RadioInfluence for updates on everything beer, gaming, wrestling, and sports and follow the site at @DigitalNoob_Com for all updates on everything nerd!
EGM MEDIA, LLC
8840 Wilshire Blvd.,
Third Floor,
Beverly Hills, CA 90211
© 2015 EGM Media LLC. All rights reserved. Trademarks belong to their respective owners.
Website Interface © 2012 EGM Digital Media, LLC.