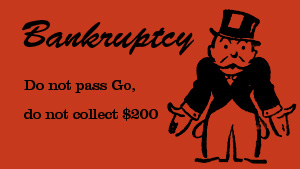 About three times a year there are typically great deals that occur on Steam.  Along with the Autumn deal that is currently going on at Steam, they typically have Christmas and Summer deals. Along with flash sales that come and go every 6 hours, there is plenty more of the newer games that are already at a discounted price. Be advised this post is TIME sensitive, we are not responsible for games changing in price.
How can we first not talk about Planetside 2, which is a free-to-play MMOFPS (MMO First Person Shooter) where you can choose from three different empires, and compete in massive warfare. The large scale part of the game is a coordinated effort by the empire on your server to work together to accomplish continental domination.
I know I've talked about Borderlands 2 on here before, but now we have a deep discount which lasts on November 27th! For $45 a game (or if you buy the four pack, you can get it at $33.75 a person), this is the best chance to get the game that everyone is talking about. We're only two months into the game, and there is plenty of added content with the $29.99 Season Pass for the four DLC packs which will be released from now until June 2013 and can be picked up here.
XCOM: Enemy Unknown was released last month and is probably one of the better turn-based gameplay games that have come out over the last few years. The biggest thing that is great about this game is the replay-ability, which is lost in a lot of games these days. On Steam it's 33% off for the next two days (ending at 1:00pm EST on 11-23-2012).
Orcs Must Die 2 is at 50% off until November 27th, and you can get a lot for a very little. $7.49 for the game, grab two copies for only $12.49, get the ENTIRE Orcs Must Die 2 pack for $12.49, and get the ENTIRE Orcs Must Die franchise for only $17.49.
I know there are plenty more to get through, but hey, let's not blow our load on the day one post ! Can't wait to show some light onto more games tomorrow at Thanksgiving! GO LIONS!
EGM MEDIA, LLC
8840 Wilshire Blvd.,
Third Floor,
Beverly Hills, CA 90211
© 2014 EGM Media LLC. All rights reserved. Trademarks belong to their respective owners.
Website Interface © 2012 EGM Digital Media, LLC.