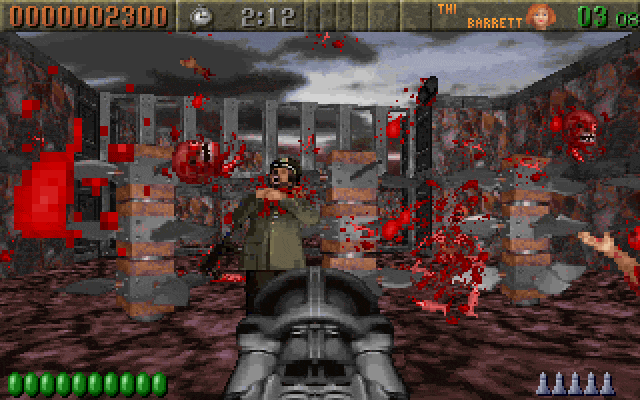 I don't think anyone saw this coming, Rise of the Triad is coming back! I can't even count how many joyous moments I had as a young DigitalNoob, eviscerating fictional bad guys in the first FPS to feature environmental kills. Rise of the Triad was one of those games that the hardcore PC gamers played while the rest of the world was still stuck on Wolfenstein and Doom. It was ultra-violent, ridiculous and completely genre pushing – now it's coming back home. The real question is: will the world be ready for another foray into one of the goriest gaming experiences ever? And is the baseball bat back?
Check out the reveal below.

EGM MEDIA, LLC
8840 Wilshire Blvd.,
Third Floor,
Beverly Hills, CA 90211
© 2015 EGM Media LLC. All rights reserved. Trademarks belong to their respective owners.
Website Interface © 2012 EGM Digital Media, LLC.