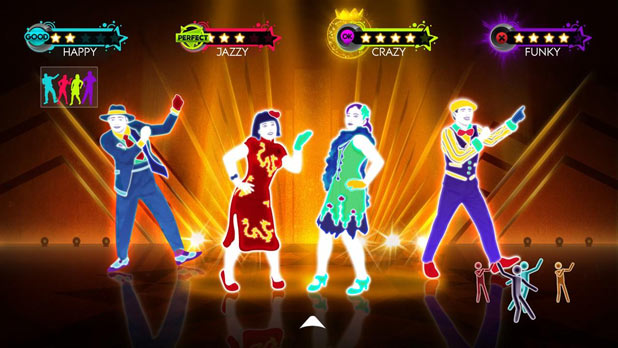 Let's dance, let's shout, shake your body down to the ground as the song goes and it couldn't be more fitting. Dancing girls and Flo Rider graced the Ubisoft stage to present Just Dance 4, Ubisoft's newest addition the dancing franchise. Just Dance 4 boats a library of more than 40 tracks which include some of the biggest hits. If your into Hip Hop, Rock, R&B, Country or Funk there is something for everyone to boogie to.
Here are some of the confirmed tracks for Just Dance 4
Call Me Maybe – – Carly Rae Jepsen
•Disturbia – Rihanna
•Good Feeling –- Flo Rida
•Maneater –- Nelly Furtado
•Moves Like Jagger -– Maroon 5 ft. Christina Aguilera
•Never Gonna Give You Up -– Rick Astley
Rock Lobster– – The B-52's
•So What –- P!nk
•Super Bass -– Nicki Minaj
•You''re The First, The Last, My Everything – – Barry White
•What Makes You Beautiful –- One Direction
•Wild Wild West –- Will Smith
There are also new games modes, to test your dancing ability. These are Battle Mode to dance against your friends, Alternate Choreographies to unlock new dance routines and Just Sweat mode to give yourself a good workout. There is also an exclusive Wii U feature called Puppet Master which lets you decide the routines for 4 other players.
The game will be out for the Nintendo Wii, Wii U, Playstation and Xbox 360.
EGM MEDIA, LLC
8840 Wilshire Blvd.,
Third Floor,
Beverly Hills, CA 90211
© 2015 EGM Media LLC. All rights reserved. Trademarks belong to their respective owners.
Website Interface © 2012 EGM Digital Media, LLC.