This is one helluva crazy episode! @RyCayari and I (@Fanaticalg) talk the latest in video game news, and video game trailers. Someone gets punched in the face, and Kato Turret makes a cameo? You don't want to miss episode 6 of the Game Fanatics show!
Video Game News
Video Game Trailers
Giveaway: Do you think the fanatical punch that @RyCayari received was real or fake? Tweet @TheGameFanatics your answer and next week we'll announce the winner of a Keep Calm and Game On shirt!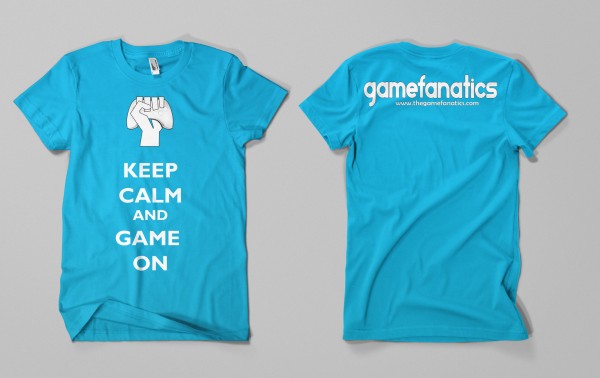 Who won't want one of these?!
Also tweet us whatever you'd like for us to talk about on the show next week, we love hearing from you guys!
Watch The Game Fanatics Show:
EGM MEDIA, LLC
8840 Wilshire Blvd.,
Third Floor,
Beverly Hills, CA 90211
© 2014 EGM Media LLC. All rights reserved. Trademarks belong to their respective owners.
Website Interface © 2012 EGM Digital Media, LLC.